21st April 2017
Posted by:

ibsystemsAdmin

Category:

Digital Transformation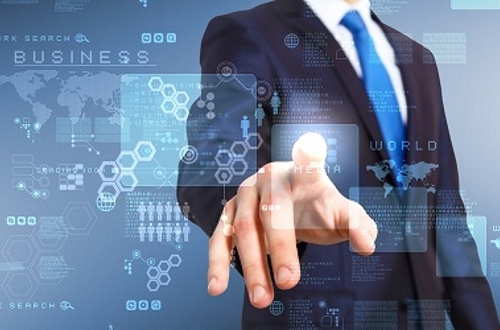 Summary
CIOs are building the new digital platform to join, or even lead, vast digital ecosystems. More than building a digital business, these growing connections lead to an emerging digital society. CIOs must reshape their organizational and leadership style and decide what role their business will play.
Analysis
Digital is accelerating:
 Cloud computing is mainstream, with approximately 58% of organizations well down the path of using cloud services to support some aspect of their business.
Sensors are growing pervasive. By 2020, Gartner estimates there will be more than 21 billion connected sensors and endpoints.
The average CIO is already spending 18% of the organization's budget in support of digitalization, with that number expected to increase to 28% by 2018.
Technologies that once seemed like science fiction have suddenly arrived. What used to be a vision for the next era is now a project for next year. CIOs are finding themselves confronted by virtual reality, virtual personal assistants, blockchain and artificial intelligence.
While some CIOs are driving digital to the core of their businesses, other CIOs exist in companies where IT is still viewed as pure expense — where IT value is measured as a percentage of revenue or as IT spend per employee. In contrast, leading CIOs — and CEOs — view technology investments as assets. They view revenue as a product of IT spend. Supporting digital business initiatives is more important than optimizing costs for 88% of top performers, compared to only 43% of trailing performers. 4
CIOs who are good at innovating are also good at IT cost optimization. Top-performing IT organizations have CIOs who are the best at reducing costs, while paradoxically spending nearly twice as much on digitalization as a proportion of their total IT budget than do the more typical CIOs in lower-performing organizations. 4 These CIOs optimize business operations and are rewarded with digital leadership. They expect budget increases that are five times higher, on average, than trailing organizations.
The future opportunity for CIOs — and their businesses — revolves around digital ecosystems. As digital business has evolved, CIOs find their organizations participating in — or even leading — emerging networks of businesses, consumers and government entities.
Recommendations
CIOs building and expanding a digital business:
Structure your IT portfolio for the digital platform with intelligence at the core and a focus on customer experience.
Take a bimodal approach not only to your organization, but also to your leadership, by balancing your expertise with a beginner's mindset.
Move the business to an ecosystem play.
Plan for not only having a digital business, but also for contributing to an overall digital society over the long term.