Intelligent BPM Suites
19th April 2017
Posted by:

ibsystemsAdmin

Category:

Digital Transformation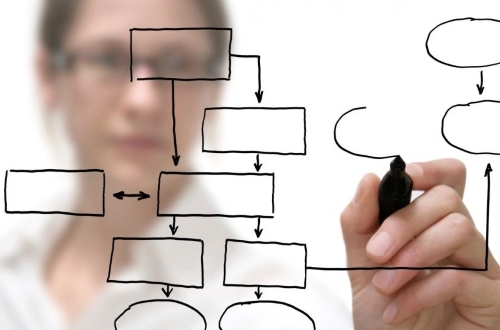 Summary
Intelligent business process management suites provide real-time insights to achieve better business outcomes and help business transformation leaders, business process directors and solution architects improve business outcomes through process reinvention and transformation.
Market Definition/Description
The intelligent business process management suite (iBPMS) market is the natural evolution of the earlier BPMS market, adding more capabilities for greater intelligence within business processes. Capabilities such as validation (process simulation, including "what if") and verification (logical compliance), optimization, and the ability to gain insight into process performance have been included in many BPMS offerings for several years. iBPMSs have added enhanced support for human collaboration such as integration with social media, mobile-enabled process tasks, streaming analytics and real-time decision management.
An iBPMS orchestrates work to produce business outcomes that go far beyond typical process efficiency and performance measures. The ability to address a wider variety of styles is becoming increasingly important, particularly in the context of digitalized processes (processes that coordinate the behaviors of people, processes and "things"/the Internet of Things [IoT]) — which require greater insight into context, are executed at an increasingly rapid pace, and span the virtual and physical worlds for both contextual insight and work execution.
Greater contextual insight manifests itself at two levels:
At the macro level, using on-demand analytics, such as critical path and workload volume analysis, to drive improvements in the process design, which is often useful in continuous process improvement and business transformation efforts.
At the micro level, using real-time analytics and decisioning (such as business rules and complex-event processing [CEP]) to drive improvements in the execution of a particular process instance, which is useful in ways that go beyond traditional business transformation to the execution of digitalized processes
To support faster time to solution and subsequent rapid changes to business processes, an iBPMS uses a metadata-based and model-driven approach. Graphical business process modeling and business rule modeling capabilities are used to describe the behavior of the solution. Some iBPMSs execute this model at runtime (they are interpretive), while others generate code that is compiled at development time.
Intelligent Process-Centric Apps
This involves using the iBPMS as a composition platform to coordinate mission-critical, industry-specific or company-specific processes more effectively.
Business managers use an iBPMS in this way when they recognize the need to coordinate a long-running process or improve business performance through broader and better coordination of processes.
Alternative solutions are often unavailable as commercial packaged applications because the area is often a differentiating or innovative process. However, because buyers have some existing software assets for the process domain, they choose to implement an end-to-end solution using the iBPMS as a composition platform, often complemented by a process template from the provider.